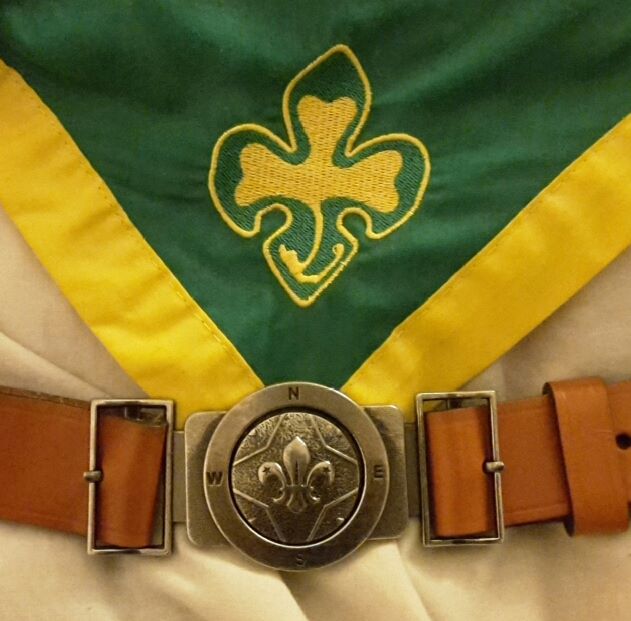 10 days exploring nature and culture in a foreign country, with an actual belt as the award!
The Explorer Belt Expedition and subsequent award is one that can be earned by any member of the Scout Association or GirlGuiding aged over 16. Unlike many of the other qualifications that can be gained, this one has a particular focus on international travel, and requires participants to undertake a 10 day exploration in a foreign country. The aim of the qualification is to develop a real understanding of another country by travelling as part of a team and meeting locals. As if that isn't enough, the award itself is an actual Belt, along with the usual complimentary badge.
Thanks to the team nature of this challenge, and can be completed by both Scouts and Guides, it is one that many SSAGO clubs have undertaken together. Four members of HUGS are currently out and about exploring mainland Europe and have spent a few days in the German city of Munich. They travelled there by a 13 hour overnight ferry and then a coach to Bruges before the start of their inter-railing journey. Their adventure so far has allowed them to try local German beer, visit the Jewish museum, eat a traditional German dinner, look round the 1972 Munich Olympic Stadium, and explore the Nymphenburge Palace! And this is all before they explore the Czech Republic, Austria and The Netherlands!
Last year, four members from SAGUWE completed their exploration around Sweden. An important element of the expedition is having the opportunity to meet new people and travel for at least 50 hours by foot, cycle, horse, canoe, boat or dinghy. Kate, Emily, James and Beatrice completed 50 hours and 45 minutes during their 10 days and covered an impressive 1084.5km and taking 185,200 steps! Their expedition included a lot of ABBA, meeting many Scouts from other countries (some before they'd even left Britain!), eating caviar for breakfast, canoeing in Canadian canoes, and geocaching among many other things! If you want to read more about their expedition they kept the world updated with their travels here.
The award was first launched in 2013, and back in August 2015, Emily, Alys, Chris, Louisa and Caroline from LUUSAG voyaged off to Luxembourg on their expedition. They spent 10 days exploring the city and surrounding areas and even cycled to Belgium one day! Their time away saw the use of a lot of public transport, learning that freshers aren't always the ones who wander off (Where's Caroline?!), eating a lot of ice cream and being saved by a German scout leader some of them already knew from other international camps! If you want to see more of what they got up to they wrote a blog of what they got up to which is available here.
If you are already planning your Explorer Belt expedition, or you are interested in completing your Explorer Belt with SSAGO, please let us know! You can find out more about what you need to do and how to get started here.